Economic solutions for small-scale projects
Producing Clean Energy
With certified washing machines, SOLAR CLEANER has integrated desalination and water preheating system, we guarantee the cost-effective solution.
ARServices with a focus on constantly improving its services and using high end technology, has added to its services the thermal inspection of photovoltaic projects with drones.
By providing its services in solar panel cleaning in Greece, Great Britain and Netherlands, ARServices is among the leading companies with annual capacity 1 GW.
The company has five independent workshops, four tracked machines and a workshop with manual cleaning systems. These workshops are coordinated by a group of experienced engineers, who are constantly in contact with the operators in order to reassure the implementation of the high quality standards of ARServices.
With extensive experience since 2014 with more than:
Cleaning Stations of ARServices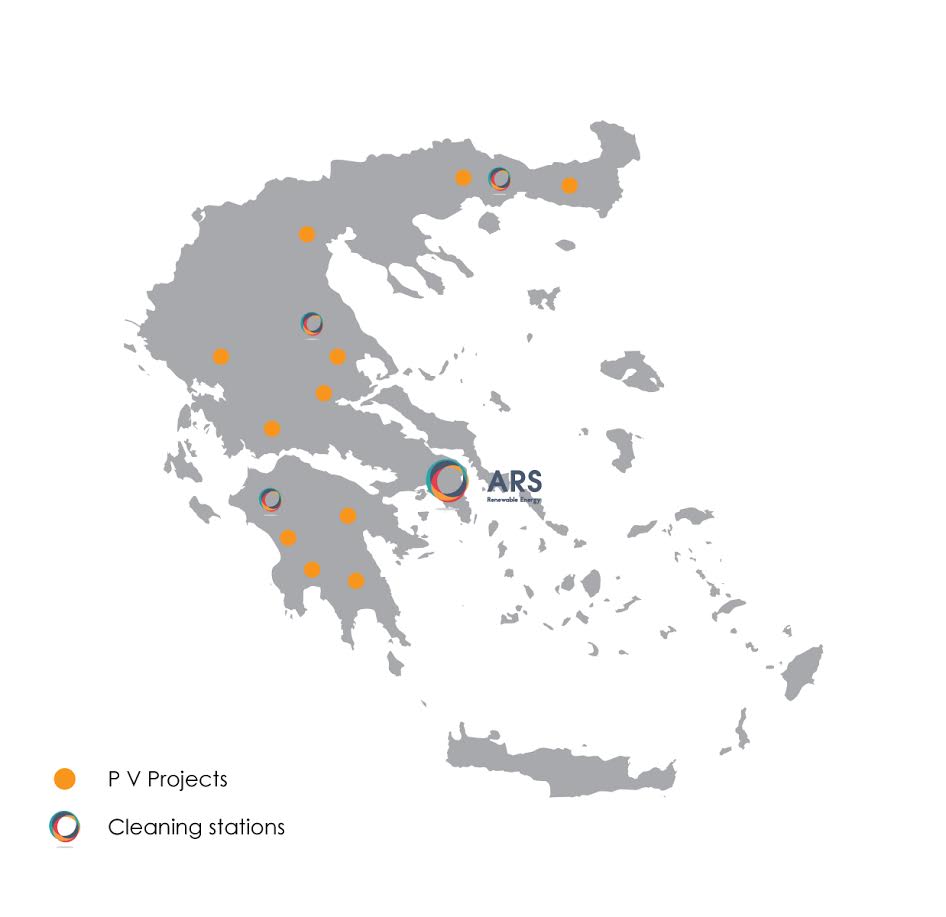 Η ARServices είναι μέλος του PV Cycle