Advanced Renewable Services is a company entirely specialized in installation, maintenance and cleaning of photovoltaic panels. It operates in the renewable energy sector (RES) and delivers energy solutions and advisory guidelines for the development and implementation of renewable energy projects.
High quality services
With certified washing machines, SOLAR CLEANER has integrated desalination and water preheating system, we guarantee the cost-effective solution.
Design & installation
We provide design services to ensure high economic and technical performance, resulting in our installations in the shape of net metering to be distinguished for their viability.
We eliminate losses
To ensure guaranteed performance of the PV system without any loss in production in the slightest, we offer alternative maintenance solutions according to your needs and requirements.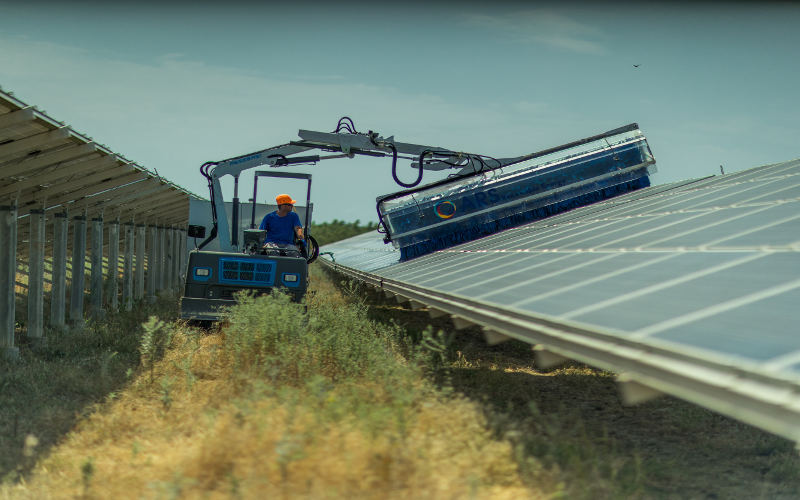 By providing its services in solar panel cleaning in Greece, Great Britain and Netherlands, ARServices is among the leading companies with annual capacity 1 GW.
The company has five independent workshops, four tracked machines and a workshop with manual cleaning systems. These workshops are coordinated by a group of experienced engineers, who are constantly in contact with the operators in order to reassure the implementation of the high quality standards of ARServices.
Total PV cleaning (MW) per year
2015 : 145 MW
2016 : 420 MW
2017 : 550 MW
2018 : 850 MW
Cleaning Stations of ARServices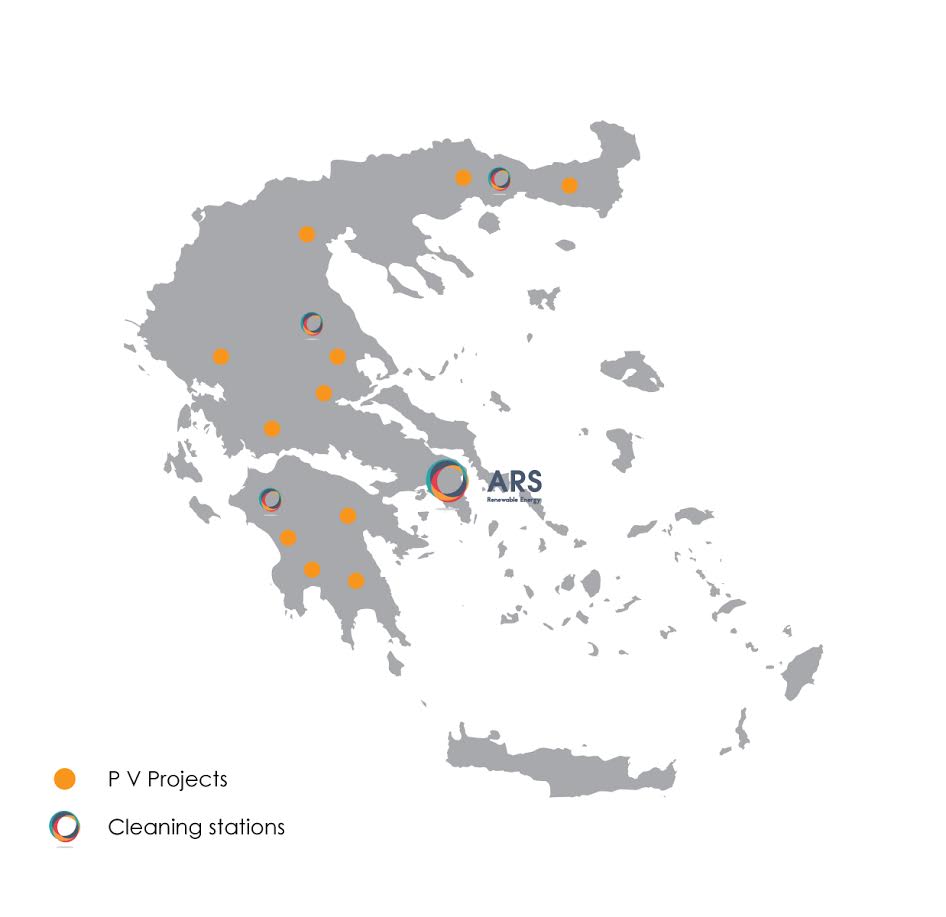 Telephone
You can contact us on 216 9001 051.
e-mail
Email us at info@arservices.gr and will contact you as soon as possible.